At Teton Family, we support our vibrant mountain culture through content suited for practical, modern families. From usable information for the harried parent, like lunchbox meal plans, to in-depth health articles, like the dangers of parabens, to seasonal food and garden recipes, our magazine combines useful information with local sources—giving our community a holistic go-to. Teton Family is a shoulder to lean on when readers need advice on how to navigate the teen years, inspiration for a new home craft, or where to go to get the freshest foodie finds.
Tune into our weekly blog posts and Facebook page for discussions on family life, food, garden, health, crafts, recreation, and natural living.
Managing Editor
When Christina Shepherd McGuire's not whittling away at words, she's helping cool companies build their brand experience. She writes about adventure sports, mothering, natural living and fashion. Her works appear in Action Outdoor and Bike Magazine, Transworld Business Magazine and online atTypeF.com (Tyra Bank's website), The Nest and The Bump. Check out her exploration of adventure living, creative work and modern mothering at www.skirtingseason.com.
Art Director
Kathryn Holloway graduated from the University of Missouri with a degree in journalism and an emphasis in magazine design. Currently, she is the head designer at the Jackson Hole News and Guide and works on special projects like the Fall Arts Festival, Jackson Hole Compass, and the Town of Jackson Centennial Magazine. When she's not designing for the newspaper, Kathryn enjoys backpacking, traveling, and running her small business, Lovebird Paper.
Advertising Sales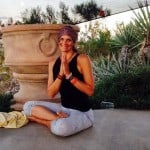 Deidre Norman has been selling print and online marketing solutions for over 15 years.  Five years ago she moved from San Francisco to Jackson Hole and has been working with Jackson Hole magazine and Images West since ever since. Deidre is also a yoga teacher of Vinyasa and Kundalini yoga.  Her free time while in Jackson is spent mountain biking, hiking, camping and skiing during the winter months. During part of the winter, you will always find Deidre traveling somewhere far from Jackson where the weather is warm!