By Molly Absolon // Illustrations by Julie Millard
—
I bet that, like me, you know where most of your friends went to college. That strikes me as odd, really. Especially when I think about the small part of our lives spent there. What makes those years so important to our identity? And is that importance even warranted? I found myself exploring these questions this past year as my daughter, Avery, navigated the college admissions process.
For me, Avery's acceptance process was stressful, complicated, and fraught with emotion—most of it self-imposed. It was I who worried if we should hire a tutor to up her SAT and ACT scores. I pushed her to volunteer to bolster her service hours, worried that she didn't have enough extracurricular activities, titles, or championships, and was not fluent in Mandarin. I wanted to edit her essays, and I hounded her about deadlines. But she, for the most part, ignored me. So I tiptoed around, asking questions and, I'm afraid, nagging her. I just wanted her to succeed. But was it for me or for her?
It's hard for involved parents to take a hands-off approach to the college application process. There is an incredible amount of peer pressure, whether we like to admit it or not. I watched a friend hire a tutor and immediately thought I needed to do the same. I heard about a parent who used an online essay service to help her child polish his application and thought, "Maybe I should look into that." I worried about the schools my daughter was considering, wondering whether she was shooting too high, too low, or not spreading her search net wide enough.
Much of my worry stemmed from my own upbringing. I'm the product of an East Coast boarding school and graduated from Yale College. Back in the day, all I thought about was trying to get into an Ivy League school. The message was clear: The better the school, the smarter, cooler, and more likely you were to succeed. Or at least that's what I heard.
The thing is, statistics don't back this up. A study published in 2002 by Alan Krueger, a Princeton University professor, found that by the time college graduates reached their thirties, they earned the same amount regardless of what school they attended.
Still, Americans remain obsessed with the prestige of the schools they or their offspring attend. And these days, top-tier schools admit less than 8 percent of applicants. Against such odds, it's important to ask yourself, and your kid, if the competition is worth the stress.
The Harvard Graduate School of Education offers some guidance:
Focus on your teen. It's all too easy to compete with other parents or to view our child's college choice as a marker of our own success. We may push our child toward a specific college or major to live out our own unfulfilled dreams or to reproduce our college experience. All these things put stress on our teens and may cause them to compromise their values.
To avoid this pitfall, pause and listen to your child. Take time to examine your personal motivations before you begin the college search. For me, this meant thinking about why I put such credence on the name of a particular school. By recognizing my bias, I could be clear with my daughter about where I was coming from and how my background influenced my opinion. This enabled us to disentangle my dreams and desires from hers.
Be ethical. When tens of thousands of extraordinary kids vie for a few spots at an elite school, it's hard to figure out how to help yours stand out. We've all heard about parents writing their kids' essays, paying for special consideration, getting psychiatrists to falsely diagnose their teen with learning challenges so they get extra time on exams, etc. These shortcuts send a disturbing message to our kids that it's okay to cheat and that success can be bought.
This is a real concern. According to several studies cited in the Harvard guidelines, 80 to 90 percent of high school students reported some form of cheating in the past year, and many viewed it as trivial. In a world where it's all too easy to present a packaged, perfect version of ourselves, it's worrisome that image-painting continues in the hallowed halls of learning.
Help your teen contribute in meaningful ways. There's a lot of pressure to have your teen pad his resume with community service, overseas volunteerism, or whatever activity feels like it adds dimension and character to his application. But the fact is, as far as college admissions go, this won't set your kid apart. Nor does it teach the real lesson of service. Colleges want to see genuine passion in applicants. They want the extracurricular activities and service opportunities to reflect a kid's interests and beliefs, rather than to simply present the image of a well-rounded package.
Encourage kids to take challenging classes without inducing undue stress.You want your child to be stimulated in high school, but you don't want her to be overwhelmed or humiliated if a class proves to be too difficult. Ditto athletics and extracurriculars. Let your kid be a kid and don't design her academic and athletic career with college applications in mind.
It can feel like failure to admit that Advanced Placement classes are not appropriate for your kid, at least in certain parenting circles. Most parents take great pride in their children's academic success, including me. We see it as validation of our parenting skills and our values. Instead, think about what is right for your child, not what is right for the image you believe will guarantee her a spot at the school of your choice.
There are lots of scholarships available.One of the most daunting obstacles to college is the cost. The sticker price of most private academic institutions is shocking. But the truth is that very few students actually pay the listed cost.
The cheapest option for most kids is to go to a public in-state university. Often, these schools offer generous scholarships to students of all different abilities.
There are also lots of private scholarships available to students in both Jackson and Teton Valley, Idaho. In 2019, private foundations, organizations, and community groups in Jackson Hole gave more than $600,000 in scholarships to graduating students. Teton County, Idaho, also offers scholarships for graduating seniors through organizations like the Rotary Club.
We learned that many schools offer financial assistance based on academic merit. Avery did not receive any academic scholarships per se, but all of the schools that accepted her offered her some tuition discount.
All in all, Avery and I emerged from the college process intact, although I wish I had gone into it with a more balanced perspective. And I don't know how many times my mention of Yale stumps people. I'm almost embarrassed to admit I went there and often couch the statement with, "It was a lot easier in those days. Plus my father went there." I chose Yale because it was the best school I got into. But was it the right choice for me?
---
A How-To for College-Bound Students
—
1. Figure out what you want.The first thing Jackson Hole Community School college counselor, David Heinemann, asks high school students is, "Why do you want to go to college?" He says many kids haven't bothered to stop to ask themselves that question. College is just a given. For other teens, college is totally out of the norm, and they may be the first in their family to even consider the option. Regardless, Heinemann believes it's important for all students to reflect on what they hope to accomplish with college. That conversation goes a long way in helping students find a school that fits their personality, ambitions, and academic record.
2. Visit college campuses in the spring or summer of junior year. Most high schoolers have never been on a college campus so students should visit a variety of schools to get a feel for what it's like. Try to visit a big university, an urban liberal arts school, and a small rural college all in one region on one trip. This helps you begin to visualize what type of campus environment appeals to you.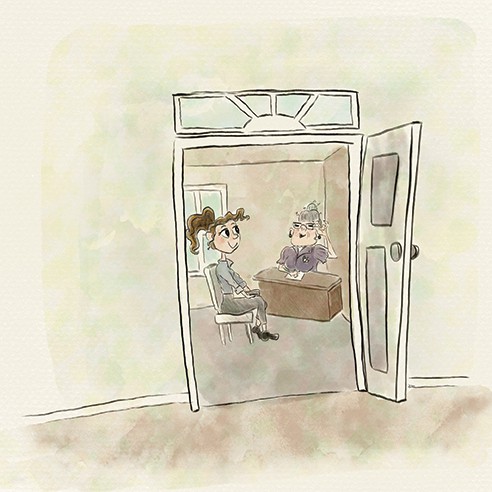 3. Work with your college guidance counselor. All the high schools in the Teton region have college guidance departments. Most begin working with students in their sophomore or junior year to help them narrow down their options, plan out their high school careers, and generate a list of appropriate schools. And, despite their titles, most college counselors can also advise you on options outside of a four-year school, such as gap years, community college, and technical schools.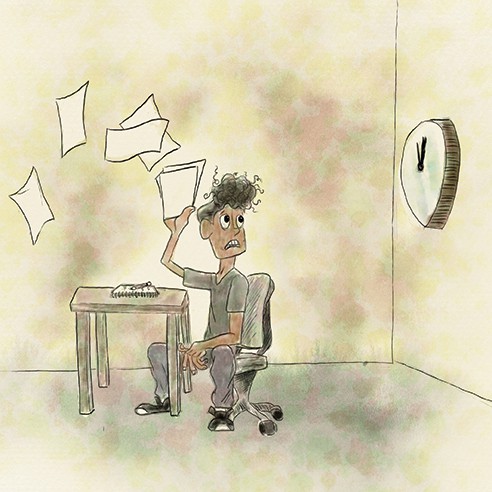 4. Start the process early and maintain your timeline. All too often, teens scramble to write their college essays the night before application deadlines. Work with your guidance counselor and parents to craft a timeline with specific deadlines. Then, during the application process, hold yourself accountable for those deadlines.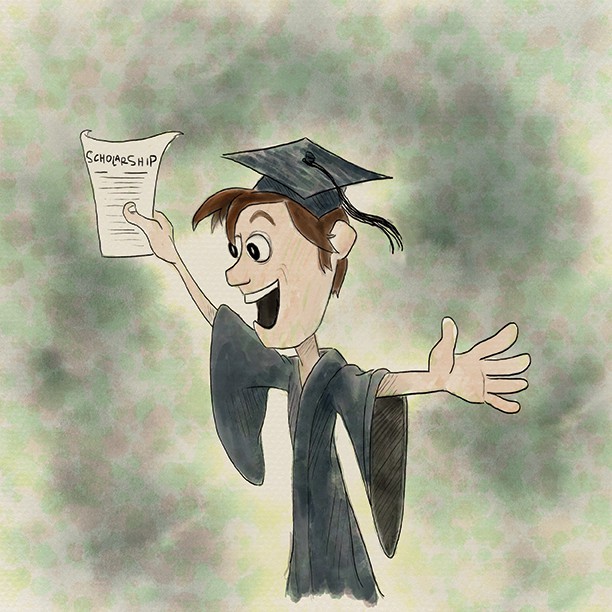 5. Take advantage of educational opportunities offered by the college counseling office. Most area schools host evening events to educate students and parents on the specifics of successfully applying to college or on opportunities for post-secondary school careers. This may include everything from information on financial aid and scholarship opportunities to details on specific parts of the application process.
---
Local Resources
—
Jackson Hole Tutoring and College Counseling provides consultation packages that cover essay writing, test prep, scholarship and financial aid assistance, and more. jacksonholecollegeconsulting.com
The Community Foundation of Jackson Hole administers local scholarships to Teton County, Wyoming, students totaling more than $180,000. cfjacksonhole.org/apply/student-scholarships
The Rotary Club of Teton Valley awards scholarships to Teton County, Idaho, students based on an application, essay, and interview. portal.clubrunner.ca/5267/stories/scholarship
The Teton County Library hosts a free ACT prep course every February in conjunction with Jackson Hole Tutoring. tclib.org/175/ACT-Test-Prep-More
Michelle Sirois offers one-on-one college test prep instruction that follows the Mindfish model. mindfish.com/our-tutors/michelle-sirois
Websites
—
Bigfuture.collegeboard.org allows you to enter specific information into a college search to help narrow down your choices. Or use their pay-for-college calculator to determine how and where to get financial aid, how much money you'll need for college, and how much a specific school will really cost
At collegedata.com, you can research college stats like student makeup and programs offered
Get expert college admissions advice from thecollegespy.com
Collegeessayguy.com includes free podcasts, blogs, and webinars on all things college-application related
Steven Antonoff wrote the book on college planning, and his website, schoolbuff.com, offers advice and tools for narrowing your college search and successfully securing admission
Fill out a FAFSA application at studentaid.gov/h/apply-for-aid/fafsa to determine your financial aid qualifications, should you want to apply
Khanacademy.org provides an excellent online prep course for the SAT and ACT. And it's FREE!
Find a practice ACT test here: act.org/content/dam/act/unsecured/documents/Preparing-for-the-ACT.pdf
---